UPCOMING NYC TOUR DATES
Oct 19: Soho Loft Houseparty + Jeff Dolven
I'm joined this night and this night only by my perennial collaborator, Jeff Dolven, poet and Professor of English at Princeton, who will be making a special guest appearance. I'm a big fan of Jeff's poetry collection, New English Grammar, which breaks and remakes the rules of English language, and which formed the basis for a number of my songs. They're even better when Jeff reads them aloud first.
This is a private party, generously hosted by Jane Sachs and Andreas Agas, but it's open to the public with an RSVP; write me at m@operacabal.com, and I'll shoot you the address. Space is limited to 45 butts.
hosts: Andreas Agas and Jane Sachs
time: 7:00pm doors, 7:30pm performance
subway: F at B'way/Lafayette
street parking available after 6pm
suggested donation: $20-25
drinks, light snacks provided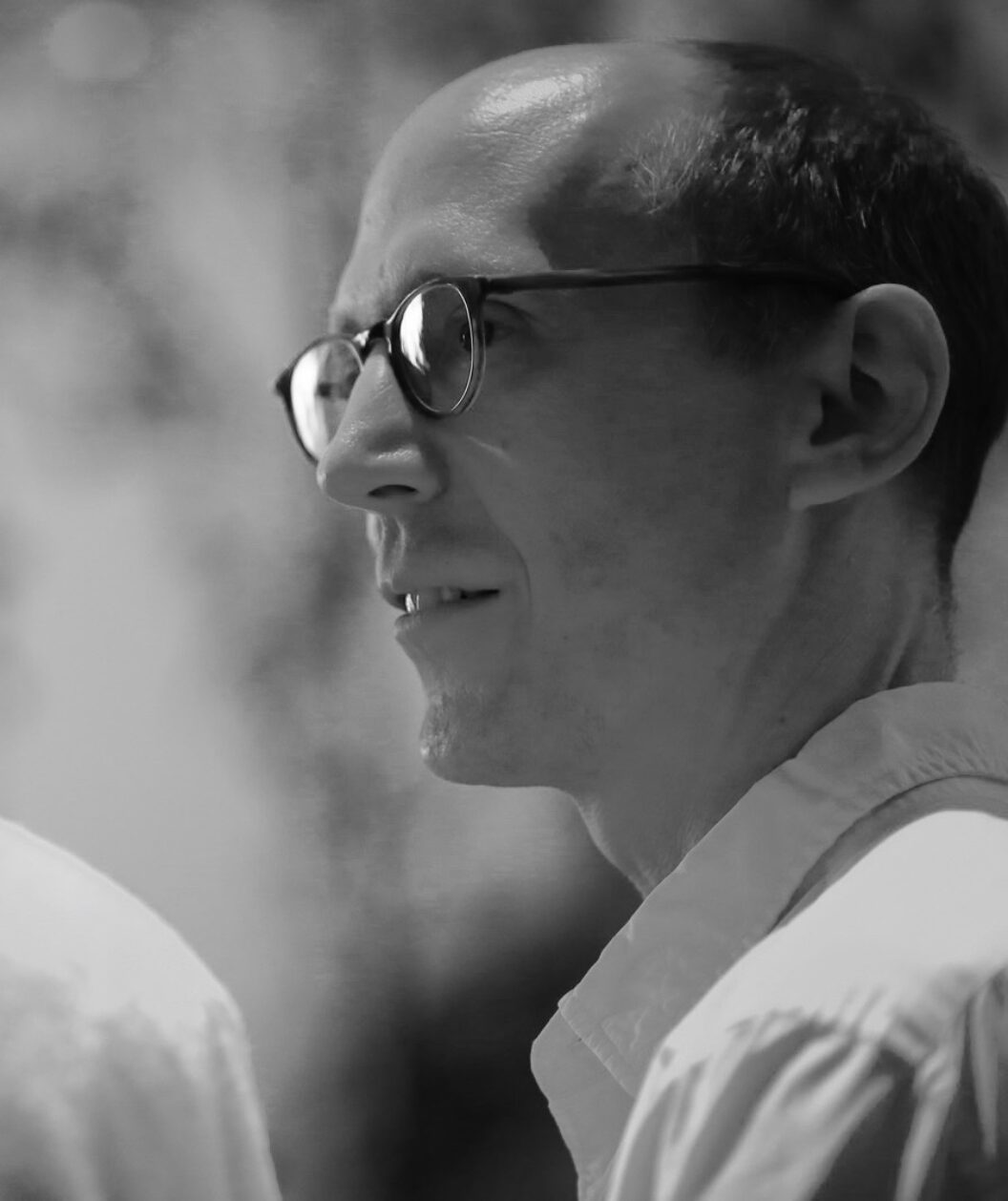 Oct 25: Far Rockaway: Zingara Vintage + Matt Walsh
Since I'm officially totally in love with Far Rockaway and want to live there forever and ever, I'm trucking out to my new favorite venue slash vintage shop, the lovely Zingara, hosted by Erin. First half is just me/my stuff. Second half is me playing with Matt Walsh on newly minted Walsh tunes (which are rockin). There are surprisingly awesome dinner spots in Rockaway, so if you wanna make a whole trip out of it, lmk and I'll tell you where to eat first. If you have a car, definitely drive. Otherwise, take the Rockaway A train to 91st St.
time: 9:00pm
location: 202 Beach 91st St, Rockaway Beach, NY 11693
transit: Far Rockaway A train to 91st
Host: Zingara Vintage
suggested donation: $10

Oct 26: Washington Heights Houseparty + D. Graham Burnett + Matt Walsh
Those of you who attended the knock-down, drag-out, everyone-lying-on-the-floor listening party for my EP, Anything Chartreuse, last February will remember the unforgettably gorgeous penthouse apartment of D. Graham Burnett. As many of you know, DGB is a professor, prodigious author, schemer of sundry uncategorizable art performance projects, and his place has some sweet views out over the Hudson and up to the GW Bridge. It is possible that, adequately lubricated, Graham and I will attempt as part of my set to improvise a few songs based on his work on LSD, talking dolphins, and confetti. I'll also be joined by Matt Walsh for a second half that includes louder music, and much ecstatic dancing. This house party is open only to friends of the host, and me, with an RSVP. Limited to 50 total butts.
host: D. Graham Burnett
time: 7-10pm
location: Wash Heights, NYC
suggested donation: $20
some drinks, light snacks provided, but try to eat beforehand

Nov 7: SAN FRANCISCO: Red Door House Concert with LOUIZA
Hosted by Dan Fabricant, the Red Door House Concerts is what you picture in your mind when you remember the warmest, friendliest house party you've ever been to. I AM VERY excited to be appearing there on November 7 along with my fellow lady solo electronic artist LOUIZA, who is gorgeous and amazing.
RSVP on Facebook & receive the address closer to the date.
time: 7-10pm
host: Dan Fabricant
area: Bernal/Noe
tickets: Eventbrite
PAST EVENTS
Sept 22: Constellation with Julian Loida
I haven't played at Constellation since 2014, when my boy band Oracle Hysterical (boys, minus me :) played a packed concert there with the Chicago Composers Orchestra. I'm super excited to be returning, this time on a double bill with ultra-talented NYC-based perucssionist Julian Loida.
8:30pm
3111 N Western Ave
Chicago, IL 60618
$10
get tix here

Sept 20: Richard Gray Gallery/Chicago EXPO
Join me from 8-9pm in the stunning Richard Gray Gallery warehouse. I'm super honored to be playing for their "Art After Hours," a special event held in conjunction with the annual EXPO Chicago art fair. The gallery will also be showing their exhibition of artist Leon Polk Smith, and I will attempt in my music to be anywhere near as bold and sassy as LPS.
8-9pm
2044 West Carroll Avenue
Chicago IL 60612
FREE

Sept 19: Hyde Park Salon
Homecoming! Back in 2003 I founded the Hyde Park Salons along with physicists Sid Nagel and Young-Kee Kim. We thought it would last 3 months, but 15 years later the salons are alive and well! Join me for my unofficial 40th birthday party, and some music to sweat it all out. BLECH! I'm old! Wearing black is optional :) Email me to RSVP and I'll send you the address: m@operacabal.com. I'll be joined by percussionist Julian Loida, from Boston.
hosts: Sidney Nagel & Young-Kee Kim
7:30pm doors
8pm performance
9pm 40th birthday blues commence
FREE

Sept 17: Arts Club of Chicago
Denizens of Chicago! Join me in the intimate Drawing Room at the Arts Club of Chicago for a 7-9pm set. Sorry, this one is members and guests only!
time: 6:30-9pm
location: 201 E Ontario St
Chicago, IL 60611

JUNE 21 Oakland // Garden of Memory Chapel of the Chimes
My favorite event of the entire year happens on the solstice at the Chapel of the Chimes, a mausoleum in Oakland, CA. Join me and dozens of other Bay Area-performers for one of the most unique performance experiences, organized by the indispensible team Sarah Cahill & Lucy Mattingly. n.b. The venue can get VERY crowded, so I recommend coming at the beginning if ya can! I'll be in the Meditation Chapel!
5pm-9pm
4499 Piedmont Avenue
Oakland, CA 94611
From the event website: "Event goers are invited to wander the multilevel building which is built onto a hillside between Piedmont Avenue and Howe Street as the performers play simultaneously. Getting lost is part of the experience as guests climb up and down the three floors through a maze of gardens, cloisters, alcoves, stairwells, fountains and other architectural elements, which rise into vaulted ceilings. All architectural and garden areas have excellent acoustics and are illuminated by gentle natural light, often through beautiful arrangements of stained glass."
MAY 24 // Second Inversion/Seatlle premiere of Rebeam me
..."dreamy art pop with the sensitivity and nuance of classical music."
A few weeks ago, Four/Ten Media and I got up at 5am, drove to a windy beach at Point Pleasant, NJ before sunrise, and made this amazing video. Never mind that it was 43 degrees and I was barefoot in a nightgown, never mind that there was no one else insane enough to be swinging, building sand castles, and sprinting on an ice-cold beach at dawn in borderline freezing temperatures. This was THE MOST fun video shoot I can ever imagine doing, and I owe it all to Four/Ten Media. These guys rented an infrared camera, and blasted the heat in the car for me whenever I needed it, sweet-talked a state police trooper who tried to kick us off a site, and gleefully ran around after me all day on about 4 hours of sleep. And Kevin didn't even have a coat. YOU ARE BOTH AMAZING. Thanks to Brad Balliett whose sonnets formed the basis not just for this song but for the entire Anything Chartreuse album. Thanks too to Chris Botta and Matt Walsh for this stellar audio mix, and to Chris for suggesting the basic idea for the film -- a loose allusion to When the Sky is like Lace, my favorite children's book. Thanks also to Aleksandr Karjaka for this unbelievable photo, and Fallon Fitzpatrick for hair/makeup. And, last but not least, thanks to Stuart Wolferman and to Second Inversion for this video premiere!
MAY 5 NYC: New English Grammar at Look+Listen Festival
So excited to recap A New English Grammar, my songs based on the eponymous poetry collection by Jeff Dolven, for the 2019 Look+Listen Festival. Jeff and I have been teaching together at Princeton this semester, and this performance is the sweet cherry on top of our past 5 months together! With Dylan Greene on drums.
Arreté Venue & Gallery
67 West St. #103
Brooklyn, NY 11222
Facebook event
Tickets available here.
MARCH 22 BOSTON: Oracle Hysterical with A Far Cry
Oracle Hysterical and A Far Cry appear at the Stave Sessions/Celebrity Series of Boston. We'll be performing our album, Hecuba, played on the Greek tragedy by Euripides, and "The Sea" inspired by an issue of literary magazine Lapham's Quarterly. Tickets and more information here.
Friday, March 22, 2019
160 Mass Ave. Boston, MA
8:00pm
MARCH 7 SF: ICE HOURS at the EXPLORATORIUM
Honored to play a very small role in an extraordinary collaboration between composer/performers Kristina Dutton & Nathan Clevenger, photographer Camille Seaman and film artist Kim Miskowicz. Ice House is a multimedia event, featuring a series of six film vignettes of stunning Antarctic landscapes and a live musical score. It premieres at the SF Exploratorium March 7, 2019.
7:30pm talk 8:30pm performances
FEBRUARY 24 NYC: Hae Voces at The Stone with Jeff Zeigler
Hae Voces (my girl band with Kristina Dutton) visits NYC to perform with Jeff Zeigler at the extra awesome new Stone location. (n.b. Yes, the Stone still exists; it just moved from its old Stoney location on Avenue C to a new Stoney location at The New School.)
Saturday, Feb 23, 2019
The Stone @ The New School, Glass Box Performance Space
8.30-9.30pm
58 W 13th St, New York, NY 10011
Dec 2018 SF: Hae Voces at I.O.U.
Hae Voces had a one-week residency in SF this winter at the enigmatically-named I.O.U., the Insitute of advanced Uncertainty, a multidisciplinary arts program showcasing trajectories of the creative process, false starts to finished works. We made an experimental music video with The Understory that drops this March! Our residency was curated by Elkhanah Pulitzer. Follow I.O.U. at i.o.u.sf on Instagram.
2018/Past Thursday, Nov 29, 2018 - Wednesday Dec 5, 2018
IOU
Ivy St, SF (Hayes Valley)
Oracle Hysterical featured on BBC Radio
Oracle's most recent album, HECUBA, was featured on BBC3 Radio! (Link here.) To be totally honest with you, I don't even really know what that means, but British is fancy!
Majel Connery: The Debut Record Kickstarter
I'm launching a Kickstarter to help fund my first SOLO album. Having spent a year and a half creating the songs on this record, and much longer finding the balls to do it, it's been humbling, it's been exhilarating. It's been a frigging education. AND I AM NEARLY THERE! I'm so happy I could cry. If you like my music, please consider donating! Holy crap I need help! http://kck.st/2Ky3IMq
Radiolab "Gonads" series
June 15 - July 26, 2018
Along with my co-composer, Alex Overington, I was HONORED AS HELL to write and perform wrote the "Gonads" theme song, plus a bunch of other ditties ("Ballad of the Fish," and "Ballad of Daniel Webster"), for this phenomenal series about sex, gender, the biology of reproduction, and the ways those terms simply cannot describe the subtlety or complexity of these things in 2018. Listen to the series here. Gonads was produced by Molly Webster. There be rumors of a forthcoming Gonads album. Stay posted. Keep posted? Stay tuned.
Hae Voces at Chapel of the Chimes
June 21, 2018
Thursday, 5:00-9:00pm
4499 Piedmont Ave, Oakland, CA 94611
Violn/voice duo Hae Voces -- Majel Connery and Kristina Dutton -- first met playing at the extraordinary annual Garden of Memory event in 2017. Hosted by Bay Area legend, Sarah Cahill, they are delighted to appear there again in 2018! We'll be playing the whole time in the Chapel of Tenderness. Come find us! Everything you need to know on the New Music Bay Area FB page and tix available here.
Radiolab Live: Sex Ed!
May 16, 2018
Wednesday, 7:30pm
Skirball Center for the Performing Arts, NYU
Radiolab producer Molly Webster and some amazing special guests wrestle with the nature of sex, and also take a crack at responding to the intimate questions you asked in high school but probably never got a straight answer to, like: what is an orgasm and how do I get one? How do I know if I'm gay? Why do people make those sounds when they have sex? How do I masturbate? What is cunnilingus? Am I normal?
Hae Voces at Kala Institute
June 1 & 2, 2018
Friday and Saturday, 8:00pm
1060 Heinz Ave, Berkeley, CA 94710
Hae Voces presents "Rapoport Remembered," a posthumous collaboration with visual artist Sonya Rapoport. sonyarapoport.org/hae-voces Listen here. Tickets here.
Hae Voces presented by Metropolis Ensemble, 1 Rivington, NYC
June 14, 2018
Friday, 8:00pm
1 Rivington Street, 2nd Floor, Buzzer #1, NYC 10002
Violn/voice duo Hae Voces -- Majel Connery and Kristina Dutton -- appears for the first time in NYC with a new EP. Listen to Hae Voces here.
Hae Voces presented by Spectrum Underground
June 15, 2018
Saturday, 8:00pm
70 Flushing Ave, Garage A, Brooklyn NY 11205
Violn/voice duo Hae Voces -- Majel Connery and Kristina Dutton -- appears for the first time in Brooklyn, NY with a new EP. Listen [here][23].
[23]: https://haevoces.bandcamp.com/"Hecuba" Pre-Release at Princeton University
May 6, 2018
Sunday, 5:00pm
Taplin Auditorium, Fine Hall, Princeton University
Hecuba, a concept album based on the original play by Euripides, is Oracle Hysterical's sophomore album on National Sawdust Tracks (formerly Vision Into Art). The live concert of the album is followed by a talkback moderated by Professors of Classics Brooke Holmes and Joshua Billings. This concert is generously sponsored by the Depts. of Classics and Music at Princeton University.
"Hecuba" Concert & Release Party: National Sawdust
May 13, 2018
Sunday, 8:00pm
80 N. 6th St, Brooklyn NY 11249
Oracle Hysterical's sophomore album, HECUBA, drops on National Sawdust Tracks (formerly Vision Into Art) this spring. Join us for a live concert of the full album.
A New English Grammar with Jeff Dolven and David Scher
April 7, 2018
Friday, 8:00pm
Spectrum Underground, 70 Flushing St., Garage A, Brooklyn 10002
New English Grammar is a multimedia performance based on the eponymous poem cycle by Jeff Dolven, and created in concert with painter David Scher. A workshop premiere involving live music, narration and improvisation takes place at Spectrum (Brooklyn) this spring. Dolven is a poet and professor of English at Princeton; Scher is a painter based in Brooklyn.
2017
"Hecuba" Toledo Museum of Art, OH
September 23, 2017
Saturday, 8:30pm
2445 Monroe St, Toledo, OH 43620
Tickets Here
"Hecuba is both a live concert and an art-rock concept album, based on Euripides' Trojan War tragedy of love, loss, murder, and revenge. "The project folds classic text into a modern sound world; we call it 'psychedelic electro-acoustic,'" says Doug Balliett, founding member of Oracle Hysterical. "The opportunity to perform this album in conjunction with The Berlin Painter and in a theater inspired by a Greek agora really spoke to us."
Recording session at Oktaven Audio

Oracle Hysterical & A Far Cry**
October 6, 2017
We're recording and filming Oracle Hysterical's New Music USA project from 2016!
Project: The Sea: Tales of Lapham
Collaborator: A Far Cry
Location: Oktaven Audio

Concert Artists Guild competition
October 12, 2017
Oracle Hysterical competes at the annual Concert Artist Guild Competition.
KQED Women to Watch
August 23, 2017, 7:30pm
Public Works
161 Erie St., San Francisco
A performance featuring KQED Arts' Women to Watch, a series celebrating 20 local women artists, creatives and makers who are pushing boundaries in 2017. Driven by passion for their own disciplines, from photography to comedy and every other medium in between, these women are true vanguards paving the way in their respective communities.
"Majel Connery has achieved the practically impossible: she makes contemporary opera feel both accessible and hip."
Tickets here. Read the article.
14-Person Poem

June 4, 2017
Whitney Biennial
A performance curated by Jeff Dolven for Asad Raza's "Guest Weekend." Part of the Root Sequence. Mother tongue installation. Learn more here.
Passionate Pilgrim Deluxe Release
June 3, 2017
National Sawdust, 80 North 6th St, Brooklyn, NY
Early music group New Vintage Baroque joins Oracle Hysterical to celebrate the release of Passionate Pilgrim Deluxe album (VIA Records), headlined by the debut of five original songs by composer Majel Connery (deemed "thoroughly Schubertian" by Allan Kozinn, Wall Street Journal). NVB and OH will also perform freshly-minted re-orchestrations by Timo Andres of Benjamin Britten's Folksong Arrangements for baroque band (featuring tenor Owen McIntosh) and Elliot Cole's striking living-room opera, Babinagar, based on a folktale from Afghanistan.
Mainline Music presents Oracle Hysterical
May 13, 2017
Starline Social Club, 645 W. Grand Ave., Oakland CA
NYC-based Oracle Hysterical unfurls a trio of chamber pop works co-authored and -performed by the four musician-composers Elliot Cole, Majel Connery, Doug Balliett and Brad Balliett. The program showcases Oracle Hysterical's distinctive alchemy: literary classics paired with musical influences ranging from John Blow to the Beatles to My Brightest Diamond.
The concert presents Doug Balliett's sinister "Cleopatra" cantata (based on the writings of the ancient historian Suetonius); Elliot Cole's song cycle,"Babinigar" (on an ancient Afghani folktale about a snake king and his human bride); Brad Balliett's concerto for solo bassoon, "In Triple Time." Led by conductor Stephen Prutsman, Oracle Hysterical is joined by a local ensemble of classical virtuosi including Jeff Anderle (clarinet), Kyle Bruckmann (oboe), Jill Heinke (flute), Meena Bhasin (viola), Owen Dalby (violin), Robert Howard (cello), Nick Woodbury (percussion), Jennifer Ellis (harp) and Anne Rainwater (piano).
"Contriving the Chimes" by Caroline Shaw
APRIL 21, 2017 BUY TICKETS
In a first-time collaboration, Mohr Visiting Artist Majel Connery and the St. Lawrence String Quartet partner with the Pulitzer Prize-winning composer Caroline Shaw and famed opera director Christopher Alden to present a workshop staging of Shaw's latest commission, the vocal quintet Contriving the Chimes. Based on Isaac Newton's "Before Whitsunday 1662," Shaw's work for voice and string quartet sets to music a list of sins penned by a boyish 19-year-old Newton. Shaw's playful, seemingly improvised textures offer a cheeky counterpoint to Newton's earnest confessions. Together with a song cycle by Doug Balliett, August is also cruel, Shaw's work appears for the first time in a workshop staging by Alden.
POST-SHOW DISCUSSION. The evening concludes with a panel conversation led by dramaturg and University of Chicago professor David J. Levin.
"Aeolus" with Ken Ueno and Thomas Tsang
APRIL 7, 2017
AEOLUS is a new opera combining throat singing, multiphonics, indie-rock and electronics making its premiere at National Sawdust. It is written and performed by Ken Ueno (Rome and Berlin Prizes winner) in collaboration with FLUX Quartet ("legendary for its furiously committed, untiring performances," Alex Ross), and the "haunting, Björk-like vocals" (SF Classical Voice) of Majel Connery. AEOLUS is inspired by the mythological keeper of the winds, Aeolus, from the Odyssey. In the classic tale, wind shapes human destiny. In the opera, wind, reinterpreted as breath, is a compositional tool. AEOLUS charts Ueno's personal odyssey, linking impressionistic scenes from memories, found objects and literary fragments from the composer's past. Musically, the opera juxtaposes "arias" by Ueno and Connery; virtuosic, voiceless passages by FLUX; and meditative textual interludes.
Wellesley College
Mellon Visiting Artist Residency

with Ken Ueno and Thomas Tsang
April 6, 2017
April 2-7 Ueno, Connery and Tsang are at Wellesley College under the auspices of a Mellon Visiting Artist residency at the Newhouse Center to present a musical preview of Ueno's new opera, Aeolus, on campus. The residency concludes with a performance at Jewett Auditorium featuring the FLUX Quartet.
Passionate Pilgrim

album release
Janurary 21, 2017
Oracle Hysterical's, "Passionate Pilgrim," drops on the National Sawdust label, Vision Into Art, on Feb 10, 2017. Join us for a concert and release party at National Sawdust, January 21. "The Passionate Pilgrim" is a song cycle co-written by composer-performer collective Oracle Hysterical (Elliot Cole, Majel Connery and Doug and Brad Balliett). In this collaboration with baroque period ensemble, New Vintage Baroque, "The Passionate Pilgrim" brings an all-but-forgotten poem cycle back to life. Once believed to have been penned by a "W. Shakespeare," the collection was stripped of its stature when the Shakespearean parentage of all but four poems was revealed as a fake. Here, finally, this orphaned cycle enjoys new pride of place, reimagined as tuneful Baroque pop. The album's instrumentation includes a mix of Baroque and modern instruments pitched at 415 and 440 hz, respectively. Get the album on iTunes!
2016
The Sea: Tales of Lapham

Commissioned by and performed with A Far Cry
Isabella Stewart Gardner Museum, Boston 25 Evans Way, Boston, 2115, MA
October 6
The Sea is an evening-length symphonic song cycle inspired by the literary magazine, Lapham's Quarterly. It is commissioned by and performed with Grammy-nominated A Far Cry. Using Lapham's "The Sea" issue as eclectic libretto, Oracle Hysterical weaves music from texts by history's greatest seafarers, explorers, and aquatic fabulists, from Shakespeare to Homer, and John Donne to the Book of Jonah.
The Sea premiered in Boston at the Isabella Stewart Gardner Museum where Grammy-winning A Far Cry has served as ensemble in residence since 2010. Before its Boston debut, The Sea received preview performances at Spectrum (NYC); Joslyn Art Museum (Omaha); and MANA Contemporary/High Concept Labs (Chicago). This project is supported by a grant from New Music USA. (Woot!)